Essential RZR Safety Gear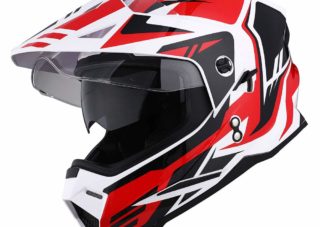 The Polaris RZR needs no introduction. If you are reading this article, you probably own one already – or you are thinking of purchasing one soon. Either way, it's important to have the right safety gear to use your RZR to the best of its abilities. These are incredible machines, but you need to use them safely for maximum enjoyment. 
We are going to take a look at RZR safety gear products in five categories in the content below. Let's get started!
Harness Seat Belts
A quality seat belt is one of the most important pieces of safety equipment you can use. The best RZR 4-point harness is going to help keep you securely in place even as you are tossed around by challenging terrain. Check out the three RZR aftermarket seat belts below. 
Fire Extinguisher Holder
The need for a fire extinguisher should be obvious. While not a common occurrence, fire is always a possibility when gas is involved. With any luck, you will never need to press your fire extinguisher into action – but it will always be there for you just in case. The items below are fire extinguisher mounts which will hold a variety of extinguisher models. 
First Aid Kit
Carrying a first aid kit will allow you to quickly tend to minor cuts and scrapes while out on a trail. A good first aid kit for your RZR will have everything you need while still being portable and durable enough to take along for the ride. 
Helmets
Protecting your head is another important piece of the RZR safety puzzle. Driving aggressively means you can get jostled quite a bit in your seat, so you don't want to expose your head to any hard hits. Also, debris flying up into the RZR could be a concern, so again the helmet will offer nice protection. 
Street Kit: Lights, Mirrors, and Horn
Adding an RZR light kit to your vehicle is a great step when you want to take it out onto the road. Use a quality RZR street legal kit to make sure you are on the right side of the law. 
Owning the right safety equipment for your RZR is only going to elevate the experience. Knowing you have the right gear available to deal with a variety of issues, you can relax and focus on exploring and pushing your machine to the limits. Have fun out there and be safe!