Best RZR Radio Intercoms & Headsets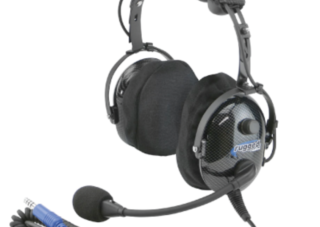 One of the best things about shredding in your RZR is spending time with family and friends. No matter who your favorite riding buddies happen to be, it's always fun to get out and explore with the people you enjoy most. Of course, while you are riding along, it's hard – or even impossible – to hear each other talk. That's why RZR radio intercoms and headsets are such an important piece of equipment for your ride.
We'd like to highlight a few of these radio products for your consideration. If you have been looking for the best RZR communication system, there is a good chance you'll find the right product for your needs below.
Radio vs. Intercom
Quickly, before we get into the specific products, we want to explain what you should be looking for as you shop. For some readers, this will be obvious, but not everyone is familiar with these kinds of communication devices.
If you wish to communicate with other riders in your own RZR, what you are looking for is an intercom. By wearing headsets or attaching mics and earpieces to your helmets, the intercom will allow everyone on board to communicate clearly. On the other hand, if you want to talk between RZRs while out on the trail, what you need is a radio. Each vehicle will need to have radio equipment, and everyone will need to be tuned to the same frequency. Some packages or kits include everything you need for both intercom and radio communications, so be sure to check the details before you order so you know exactly what you're getting.
You'll have a hard time finding a name that is more respected in this market than Rugged Radios. This brand has a loyal following in the RZR world, and it's easy to understand why. With quality products to fit just about every rider's needs, you'd be wise to at least consider what Rugged has to offer.
In this case, we are looking at their Complete UTV Kit for Polaris RZR. As the name suggests, this collection of products is a great pick for the RZR owner who wants to have all of their communication needs met with just a single order. With everything that comes with this package, it's hard to imagine you'll need anything else to keep in touch with your friends on the trails.
Some of the various radio and intercom components included in this kit are the following-
696 Intercom. To enjoy conversation as you ride in your RZR, this reliable intercom is a perfect companion. It is able to connect two people by default, but if your RZR seats four, you can expand this device accordingly. 

60-watt radio. For taking your communications outside the vehicle to others on the trail, this 60-watt radio will do the job. It has an impressive potential range of up to 30 miles, although that will depend on surrounding terrain. 

Two mounts. You will need to mount all of your new equipment to your RZR, and the parts to do so are included in this kit. There is a dash mount with space for both the intercom and the radio, and there is also a mount for the included antenna. As long as you have a little bit of experience working on your RZR, and are comfortable with DIY projects, installing this communications gear should be pretty simple. 

Helmet audio. Assuming you ride with a helmet, you'll need to wire that helmet up with both audio and a mic, so you can communicate via intercom or radio with others. The equipment you need to wire up two helmets is included in this kit. 

Bluetooth capable. One of the cool things about this package from Rugged is that the intercom is Bluetooth enabled. That means you'll be able to stream music right from your phone into your headset as you're cruising along. If there are a lot of miles to log before you reach your destination, this feature will be a great addition. 
Beyond everything listed above, you also have the option to customize your package with other add-ons that may suit your needs. Check out all the details on the Rugged website for more information.
Another leading name in this industry is PCA Race Radios. This is another brand that you can trust for both the quality of their products and the consistency of their customer support. Here, we are highlighting a category they refer to as their Elite Intercom Packages. These packages have a lot in common, but vary in terms of what they include, and the price then varies as a result. We can walk you through some of the basic features, but you'll need to think carefully about your own needs before picking which package to order.
There are three 'levels' of packages offered here by PCI, and variations within those levels depending on if you own a two- or four-seat Razor. You can head directly to the PCI website for all the info and pricing, but we have broken down some of the basics below.
Ultimate. As the name would suggest, the Ultimate packages are the highest-priced and include just about everything you could need for this project. You'll receive both an intercom and a radio, headsets or helmet wiring, and much more. There is even a cable that allows you to tap into your phone for music or other audio. 

Supreme. The Supreme package still delivers you quality communications equipment, but it keeps those communications in your own vehicle. You'll get a 4 Link Pro Elite Intercom, so you can keep in touch with your passengers, but this kit does not include a radio. 

Builder. If you would like to shop for your own headsets, or if you already own some, you can opt for the Builder package. This kit includes both the intercom and the radio, along with cables and push-to-talk buttons. 2-way radios for RZR are convenient to have in many situations, and this is an affordable way to add radio communication. 
A good headset can make your communications easy and enjoyable – where a crummy headset will be a hassle all day long. This Racer X Communications behind-the-head model has all the features you need to clearly hear and talk to anyone you are riding with. Some of the notable features included in this headset are –
Flexible boom microphone. You need to be able to move the mic into just the right spot so everyone else can hear you easily, and the flexible boom included on this model makes it simple. 

Foam mic muff. Covering the mic with a piece of foam helps to cut down on unwanted sounds such as wind noise. 

HiFi speakers. You should have no trouble hearing what is coming through your headset thanks to the quality, HiFi speakers used in this model. 

Volume control. Easily adjust the volume of your headset while on the move. 
It is important to note that this headset does not come with cords, so you will need to supply those as you work on getting your setup into action.
Do you own a four-seater RZR? If your trips often include yourself along with three other passengers, you will need to equip everybody with audio equipment. That's no problem when you order this comprehensive kit from Sampson Racing Communications. There is a lot of equipment included in this kit, so we'll touch on the highlights below.
Intercom. The professional intercom included in this package can keep four people in touch on the trail, and it can even be expanded out to eight people. The intercom has a detachable rear music port connection, high-output amp, isolated grounds, and more. 

50-watt radio. To talk to others on the trail or in camp, you can use the included radio that has an 8-character alpha tag display and 128 programmable channel groups.

Four headsets. Headsets can take a beating while exploring the wild in your RZR, so you need to purchase durable, tough models like those included in this kit. Each of the four headsets offers a stainless steel headband, push-to-talk, dynamic noise cancelling mic, comfortable ear seals, and more. These are some of the most reliable RZR headsets on the market today, so you can trust them even when the going gets tough. 

Cables. To get everything connected and working properly, you'll need a few different cables. Those are included in this package, so you can get down to work on your system as soon as your system arrives. 
While the standard package includes what you'll need to get started, you can opt to add a couple of other items, or upgrade some of what's included in your kit. For instance, headset bags and a radio duffel bag are available, if desired. Upgradeable parts include the ear seals and mic cover, and you can choose to add a Bluetooth module to make it easier to interface your phone with the communications equipment.
Outfit Your RZR Today!
Are you tired of trying to yell at your passengers while on a long ride, or having to wait until you stop to communicate with those in another vehicle? To take your RZR experience to a new level, get yourself a new radio intercom and headset system today. Owning a quality RZR intercom and radio will make communication quick and easy, so you can focus on exploring the outdoors and not fiddling with frustrating electronics. Thanks for visiting and have fun out there!